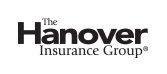 New York Class Code 8873 Telecommuter Reassigned Employees
Effective for all new and renewal policies May 1, 2020 as well as to all in-force policies as of March 16, 2020.
The New York State Department of Financial Services has approved the use of NY Class Code 8873 for the temporary change in duties of employees due to the COVID-19 pandemic; this is a new classification code.
The requirements and use of the 8873-class code will be applied to the payroll of employees who, during New York's stay-at-home order related to the COVID-19 pandemic (and future stay-at-home orders), are temporarily classified to one of the two following criteria:
Not performing any work duties for the policyholder (employees are considered idle). The division of payroll is not permitted with the normal employee classification. Exceptions permitted for construction codes.
Perform clerical work duties while working at home.
The loss cost rate for classification 8873 will mirror the rate for classification 8810 (clerical office employees). Further, this provision is applicable at the start of New York's stay-at-home order and for up to 30 days after its conclusion.
Employees who are classified to code 8871, telecommuter clerical employees, are to remain classified as 8871. In other words, the new 8873 classification only applies to employees who are reassigned and meet one of the two conditions described above. The department also approved that claims with a diagnosis of COVID-19 and an accident date on or after December 1, 2019 are to be excluded from the experience rating calculations of individual employers.
The Hanover has implemented the use of class code 8873 and we are prepared to endorse payroll unto policyholders' work comp policies. The endorsement of applicable wages into code 8873 will allow for immediate policyholder relief and we will not have to wait until final premium audit to account for this rate benefit.
In order to assist our policyholders', we are requiring an attestation to be submitted with the identified and segregated payroll to help validate and verify the wages paid to workers under class code 8873. This payroll will then be endorsed to class code 8873. The attestation from the policyholder will also allow The Hanover to re-assign the payroll to the proper class code as directed by the terms of the NY state order.
We are also providing an example of a policyholder attestation for your use; this attestation will help meet the standard of proper record keeping as set forth by the state of New York.
We would ask that you work with our mutual policyholders to communicate this new rating benefit where applicable and endorse the work comp policy with qualifying wages to class code 8873. Please also enclose a signed attestation from the policyholder. Please direct this information to your respective underwriter.
We appreciate all the efforts necessary to identify and communicate this payroll for the benefit of our mutual policyholders'. This is a unique situation and we appreciate the opportunity to provide these options for premium benefit.
If you have any questions at all, please feel free to direct them to your underwriter.