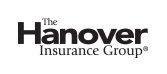 Workers' compensation assignment of payroll to class code 1212
Effective for in-force policies March 1, 2020 through December 31, 2020.
The states of Pennsylvania and Delaware have approved the use of class code 1212 on workers' compensation polices due to the country-wide COVID-19 (coronavirus) pandemic. This class code is designated for paid furloughed employees and specifically for payments (payroll) to these paid furloughed employees. Paid furloughed employees means employees who continue to receive payroll during a temporary layoff or an involuntary leave and are not performing any work duties for an employer.
Payments to paid furloughed employees means payments made by an employer or any public governmental entity to paid furloughed employees as a result of federal, state, and/or local emergency orders, laws or regulations, issued due to the COVID-19 (coronavirus) pandemic which impact an employer's staffing or business operations. Such payments do not include any appropriated funds or loans received by an employer as authorized by any law or regulation, or public governmental entity, that are used by an employer specifically to retain or hire working employees.
Payments to paid furloughed employees must be assigned to code 1212. Payments to paid furloughed employees are excluded from the premium and experience rating calculations only if the employer keeps separate, accurate, and verifiable records. If separate, accurate, and verifiable records are not maintained, payroll is assigned to the classification for work normally performed by the employee prior to any emergency orders, laws, or regulations issued due to the COVID-19 (coronavirus) pandemic. If an employee is requested to perform any duties for an employer, the employee is not deemed a paid furloughed employee for any period of time they are performing duties for the employer and are assigned to the classification applicable to the work being performed.
The Hanover has implemented class code 1212 and we are prepared to endorse payroll unto our policyholders' workers' compensation policies.
In order to assist our policyholders', we are requiring an attestation to be submitted with the identified and segregated furlough payroll to help validate and verify the wages paid to workers under class code 1212. These wages will be endorsed to class code 1212 and excluded from premium calculations. The attestation from the policyholder will also allow The Hanover to re-assign the payroll to the proper class code at the point of the next policyholder renewal. We are also providing an example of a policyholder attestation to better establish records for the policyholders.
The Hanover appreciates all the efforts necessary to identify this furloughed payroll for the benefit of our mutual policyholders'. If you have any questions at all, please direct them to your underwriters.